Benny The Butcher was a victim of a prankster who's been going around pretending to be Tekashi 6ix9ine's manager.
In Benny's case, the fake manager asked for a feature.
Benny made a public spectacle of turning 6ix9ine down.
6ix9ine's buddy DJ Akademiks has now revealed that the prankster was doing it on Clubhouse for giggles, and shaded Benny in the process.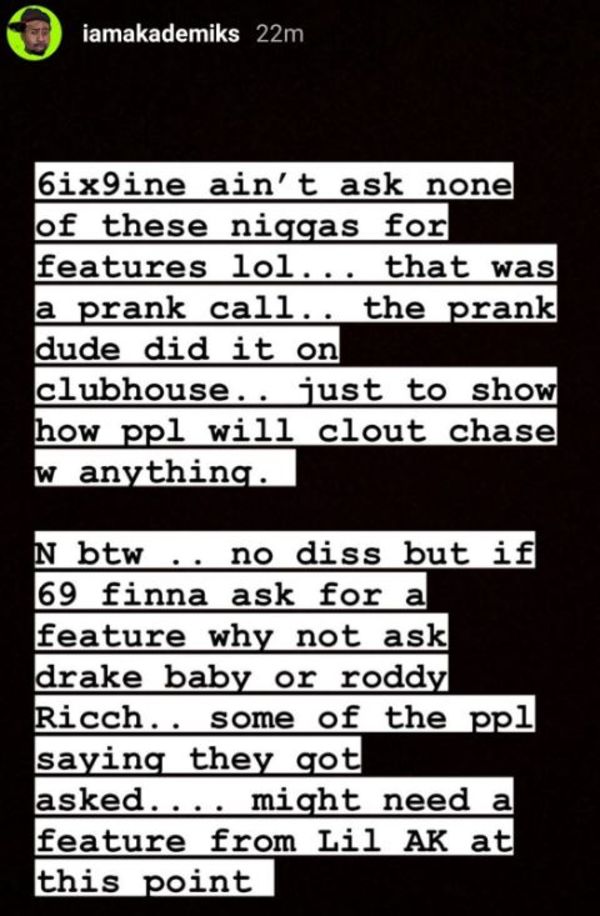 "6ix9ine ain't ask none of these n*ggas for features lol... that was a prank call.. the prank dude did it on clubhouse.. just to show how ppl will clout chase w anything. N btw... no diss but if 69 finna ask for a feature why not ask drake, baby or roddy ricch. Some of the people saying they got asked... might need a feature from Lil AK at this point," Akademiks typed.
Do you think Benny could use a Lil AK feature?
Discuss