Rumor has it that Nike plans to release a pair of Air Jordan 2 'Quilted' to celebrate its 30th anniversary in 2015. It would be appropriate, since a quilted pair of sneakers represents everything Air Jordan stands for.
As Jordan brand history tells us, it all began with the Air Jordan 2. Of course the first Jordans are what technically started the franchise. But it's the second Jordans that started the craze. Crafted in collaboration with Italian designers, Nike priced and marketed the original Air Jordan 2s as an upscale luxury sneaker.
As for the the 'Quilted' Jordan 2s, we only have the rumors that they are coming out in the next year and these photos.  They will not be the first quilted Jordans.  But from the looks of it, they will be the best. What they will retail for we can only guess.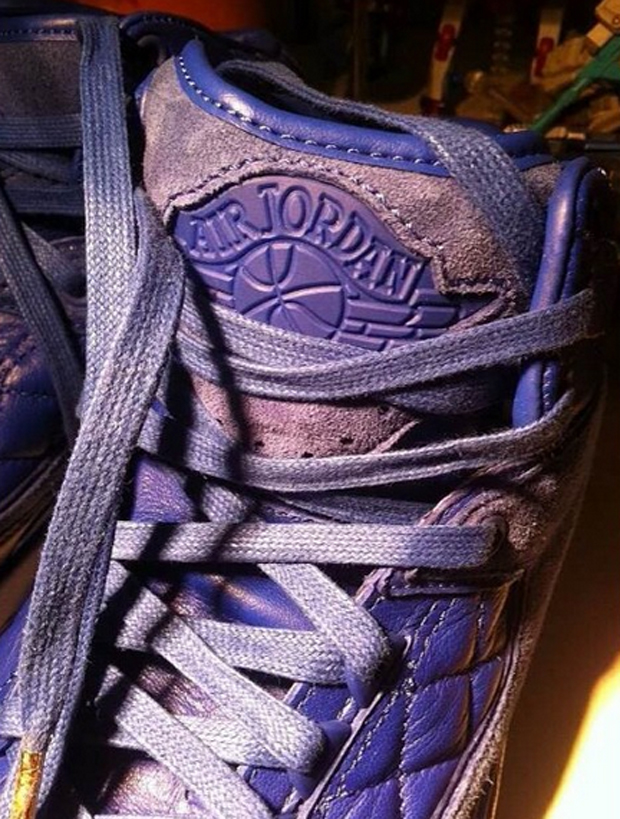 Discuss