Damar Hamlin was one of the feel-good stories of the Super Bowl.
The Buffalo Bills safety, whose heart stopped on the field during the second to last game of the regular season, seemed mostly recovered as he enjoyed the game and cheered on his childhood buddy, Miles Sanders of the Eagles.
He was also wearing quite an interesting varsity jacket.
The $3000 Takashi Murakami creation is called "Travis Jesus" and it looks like this.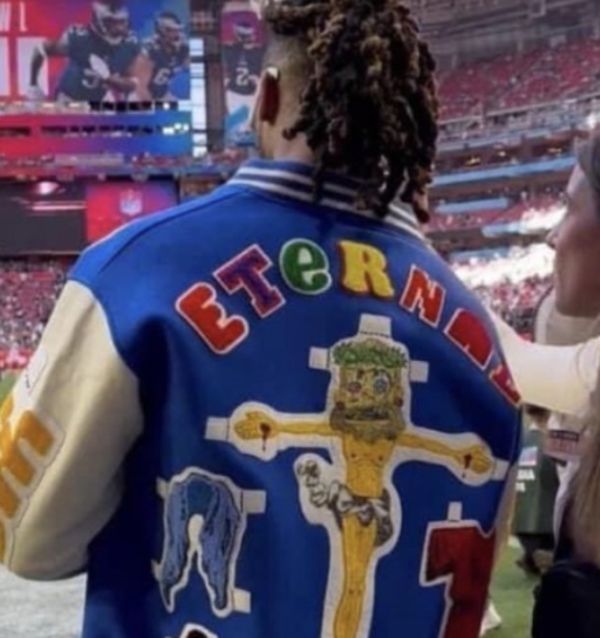 Ex-NFL star Adrian Peterson was not feeling the jacket
"You should be thanking God son! This is Blasphemy!! We all fall short but cmon man! I find this disrespectful!! #grateful #goddid," he typed on social
After the backlash to his words, Peterson said he reached out to Hamlin and had a discussion, which he shared on Instagram.
"So I spoke with [Damar], and we were able to discuss our thoughts as men. I want to be clear, I'm the last person to judge anyone, and that was never my intention," Peterson typed.

"However, I do feel as if the jacket was disrespectful and it was something that I needed to share. I do realize everyone makes mistakes and falls short at times, so again, my intention was never to judge, just to share my opinion."
What do you think?
Discuss