When you mix the Internet and politics somebody's always getting dragged.
It happen to A$AP Rocky when comments he made last year to Time Out mag about social activism and being black hit Twitter:
asap rocky cancelled. ungrateful rat. i'm disgusted pic.twitter.com/bORhTuLdHb

— yovana (@antiknowles) July 15, 2016
A$AP reinforced that philosophy in a talk he made at Oxford University, also last year.
"Not everybody should be like Kendrick or talk about political things just to stand out," he told the students. "Also, not everybody should be like A$AP Mob and talk about drugs and girls and clothes. We don't all have to talk about the same topics."
After getting backlash, a year later, Rocky jumped on Twitter and defended himself: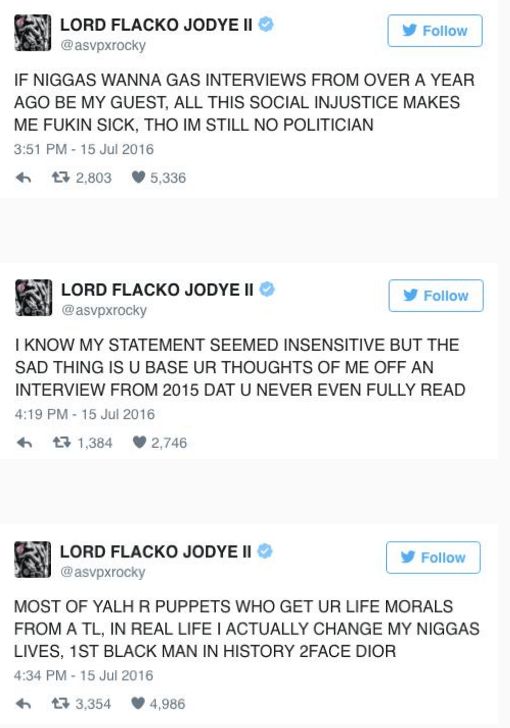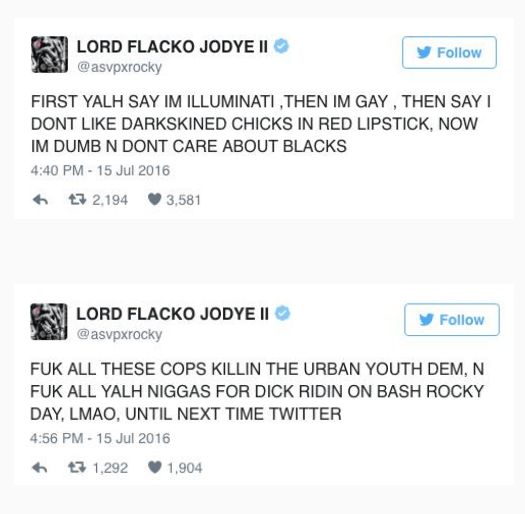 Does Rocky have a point?
Discuss