A$AP Bari has responded to that disturbing video that leaked earlier this week.
Bari, who's the co-founder of both the A$AP Mob and the VLONE clothing line, came under serious fire when he was in the clip aggressively approaching a woman who was lying in a hotel bed with another man.
[Related: Video shows A$AP Bari harassing naked woman in hotel room.]
In the clip, he pulled the covers off the woman to reveal her naked body and told her she was going to give him oral sex. He also slapped her behind and called her a bitch.
It was reported that Bari was apprehended by the U.K. police since the incident occurred in London, where he was hosting a VLONE pop-up shop. But in a statement, he said that wasn't the case at all, and he also apologized for his actions in the video. Well, sort of.
"A misleading video clip featuring adult content and activity has been released to the public without my knowledge or consent," Bari told Billboard. "Comments about myself or anyone being detained or arrested are false. We have resolved this issue amicably among all parties as adults. We were friends before this and will remain friends afterwards. Being raised by strong women who taught me to respect everyone, I'm disappointed in the situation as well as myself and will reflect on the situation appropriately."
Meanwhile, someone who claimed to be the woman in the video explained what happened and said Bari was in fact detained by the U.K. authorities.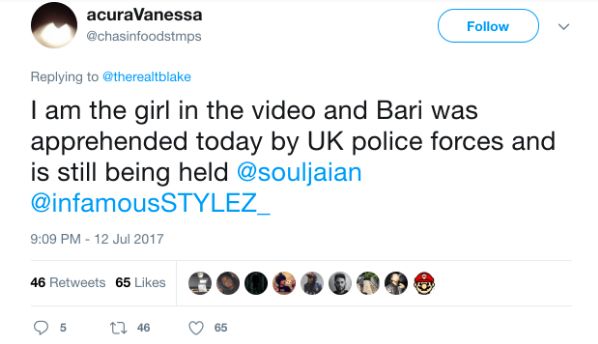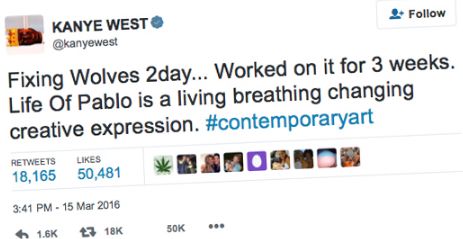 Ian Connor, who's been accused of raping several women and has fought with Bari in the past, threatened to release a video exposing Bari in some of way, but he later changed his mind.
I'm About To Upload A Video, I Was Waiting For This Day For So Long.

The Universe Gives and Takes but I Knew This Day Would Come. — Ian Connor (@souljaian) July 13, 2017
Being A Better Me.

No Negatives. I'll Walk Away. — Ian Connor (@souljaian) July 13, 2017
Revenge Don't Even Feel Good.

All This Shit Is Sad Too Be Honest. My Heart Not Built To See Someone Do or Get Done Bad No Matter What. — Ian Connor (@souljaian) July 13, 2017
And Still I Don't Care Too, Even Though He Tried To Do Mine.

I Just Wanna Be A Better Human Being. https://t.co/aHkaXa6ADq — Ian Connor (@souljaian) July 13, 2017
What do you think about Bari's statement? And do you think the video will damage the VLONE clothing brand?
Discuss