ScHoolboy Q has a history of making fun of A$AP Rocky for posing in underwear ads.
Rocky was just able to get a little bit of revenge over a photoshoot Q did for GQ.
But instead of flexing his tighty whities in the pages of the men's mag, Q was seen with a putter.
Rocky roasted Q's love of golf in the comments.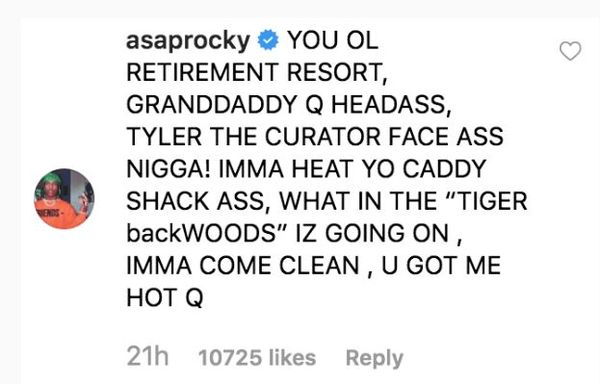 Q says he plays golf every day because it teaches him patience and provides a break from the industry. Ya think golf is going to catch on with his rap colleagues?
Discuss