We thought A$AP Ferg was one of the 14 current members of the New York Hip Hop collective A$AP Mob. According to A$AP Illz, who's also a member but doesn't have a Wikipedia page, Ferg is no longer a member.
"Ferg aint ASAP NO MORE sorry guys. That n*gga burnt out, songs, dumb trash mr anthem can't get right," Illz typed on IG Story. "Damn right I ain't no yes man but you n*ggas don't respect that shit. Y'all rather have a n*gga who's not even half way on my level around just cause he a Yes man do whatever you want at the snap of your fingers, sh*t goofy."
Illz also posted a screenshot of Ferg demanding he call him.
The A$AP Mob has been pretty quiet lately, as its members focus on solo projects.
Ferg's fifth album Floor Seats II drops later this year. His latest track, the Nicki Minaj featured "Move Ya Hips", debuted at number 19 on the US Billboard Hot 100, but dropped to number 99 the following week, breaking the record for the largest fall in Hot 100 history.
Update: A$AP Bari confirms Ferg is out.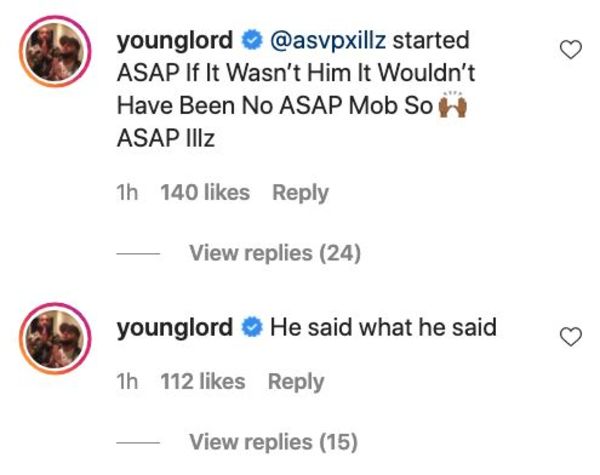 Discuss