Rising Florida rapper 9lokkNine [Jacquavius Dennard Smith] is in big trouble after being arrested by Orlando police this evening for five counts of attempted second-degree murder.
His bail is set at 250K.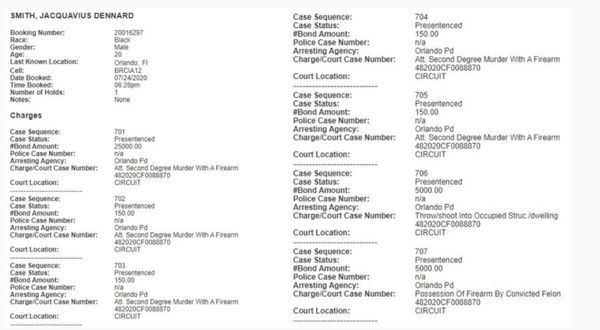 We don't yet know the details of the cases, but the 20-year-old rapper already has an impressive rap sheet.
In 2015, he was arrested in connection to a shooting that left another juvenile hospitalized. He caught illegal guns and drugs charges in both 2018 and 2019 and was arrested for carrying a concealed weapon early this year.
In between, he's recorded music with the likes of accused double murder YNW Melly.
Discuss