Ever since dropping her Ctrl album earlier this month — which debuted at No. 3 on the Billboard 200 charts — SZA has been widely celebrated. But not everyone is happy about her success, including Azealia Banks.
[See what numbers Ctrl put up in its opening week.]
After watching SZA's new video for the song "Drew Barrymore," Ms. Banks took to Instagram and accused the TDE singer of stealing her look. She stated that opinion next to a split photo of herself and SZA and in the comment section of her post.
Then later, the Harlem rapper said she wasn't trying to diss the 'Love Galore' artist, she was just making an observation.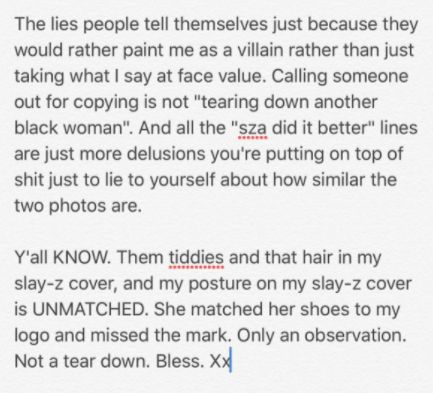 What do you think about what Banks wrote? Do you believe SZA stole her look?
Discuss