Wack 100 just threw a brand new shot at Gonzoe.
Just a few days ago, the veteran West Coast rapper called Wack out and questioned his hood and Blood status. Gonzoe also said he was tired of Wack acting like he runs Los Angeles.
In response, The Game's manager posted a new message for the Gonzoe and doubled down on his promise to harm him. He also seemed to make fun of Gonzoe's sneakers.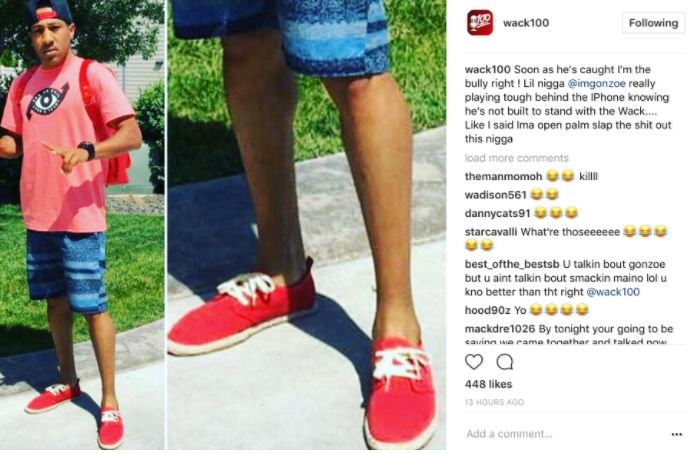 So if you're keeping count, in 2017 alone, Mr. 100 has beefed with Rick Ross, Naughty by Nature's Treach, Maino and now Gonzoe. Not to mention he was smack dab in the middle of that ridiculous Soulja Boy, Chris Brown fight that never happened, and he's been steady arguing with a lot of folks about Tupac.
But is Wack smart for doing all of this? Because he's more famous now than he's ever been.
As for Gonzoe, he's definitely trying his best to keep the beef going.
Discuss