According to 600Breezy's mom, the Chicago rapper just got a 10-year sentence for violating his probation.
Breezy had been placed on probation after getting caught selling crack in Iowa in 2012.
He posted about his case on Facebook before traveling to Iowa to face the probation violation charges.

Here's his mom revealing the sentence.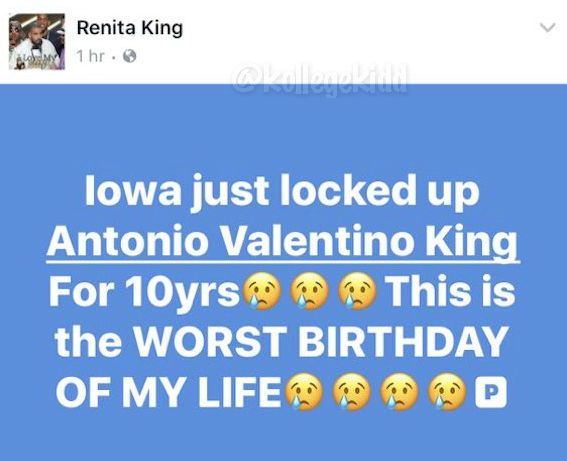 It's a tough break for Breezy, who saw a big jump in his profile when his voice was featured in the Drake track 'Lose You.'
Drake also brought Breezy on stage when he won Best Artist at the Billboard Awards.
Breezy's trip to Las Vegas with Drake could have contributed to his probation woes.
Breezy's IG page was more optimistic than his mom on the sentence.
Discuss