There's a disagreement about who sparked the mixtape movement in the early aughts, Dipset or G-Unit.
For the most part, Fif and his crew have been credited with making mixtapes a go-to promotional tool in rap but Jim disagrees.
"We started the mixtape movement," said Jim. "And it wasn't a crew mixtape. We were making real albums and putting them out as mixtapes. G-Unit was doing replays of other people's beats and making mixtapes ... It was a big difference. We was using our mixtapes as albums to promote our real albums, and off those mixtapes, we were taking singles that the people started loving and started putting them on our real albums ... But even in that, we put the Dipset mixtape out first before G-Unit put their mixtape out. Now go Google it."
50 responded to Jim after The Hip-Hop Wolf posted Jim's comments.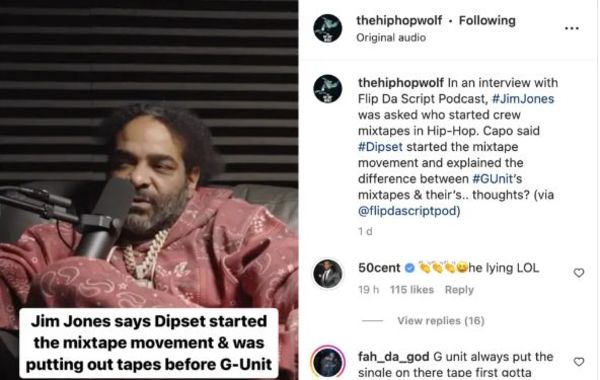 "He lying LOL," wrote Fif.
Who do you say started the mixtape movement?
Discuss