Earlier this week, 50 Cent's ex Tatted Up Holly made some pretty serious allegations against him on Instagram. She posted a screen shot of a SMS conversation between the two of them in which she claims she had photos of Fif beating her and then he doesn't really deny their existence.
"U got way more to lose than me," Her text reads. " Let's see how these pics I got of u beating my ass will look on your record. Fuck u…Now u fucked with the wrong one."
"Don't do nothing stupid Holly. Let's calm down," Fif responds. (You can see a screen shot of the whole conversation below.)
What seems to have set Holly off is a 50 Cent Instagram post (since deleted) in which he referred to her as "community pussy" after an item in Media Takeout referred to Holly as his girlfriend.
Yesterday, the 39-year old -- who is usually relentless with beef -- issued a "public apology" to Holly. While he doesn't admit to giving her "ass whippings," as she alleges, he certainly doesn't deny it.
In 2013, Fif was accused by Daphne Joy, the mother of his youngest child, of kicking her and destroying her property . 50 plead guilty to a charge of vandalism in exchange for having the domestic abuse charges dropped and got three years probation.
See all of the social media material from his latest incident below.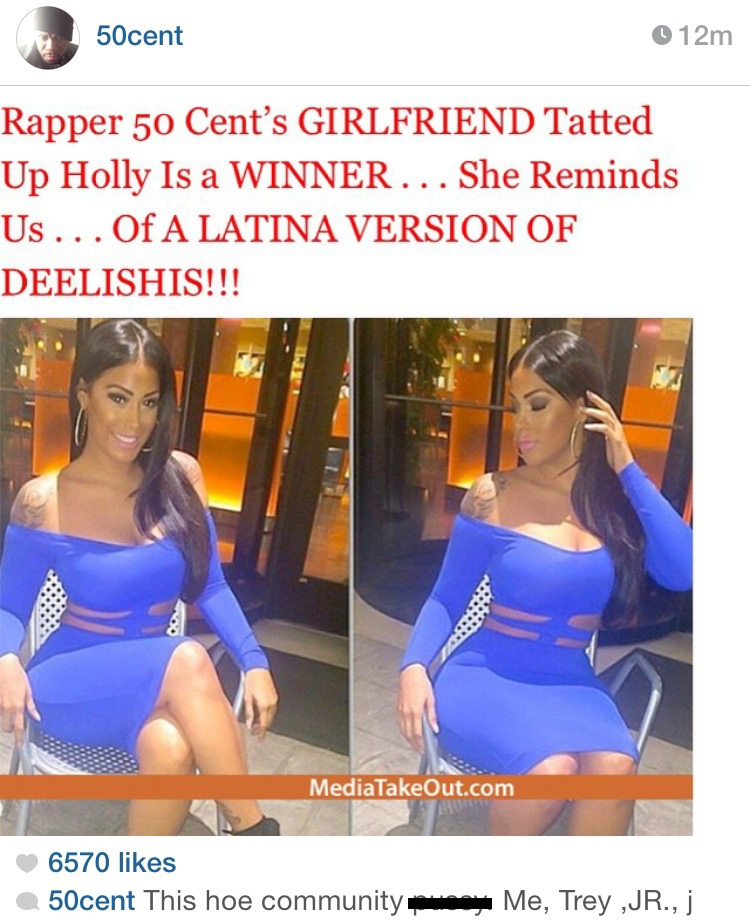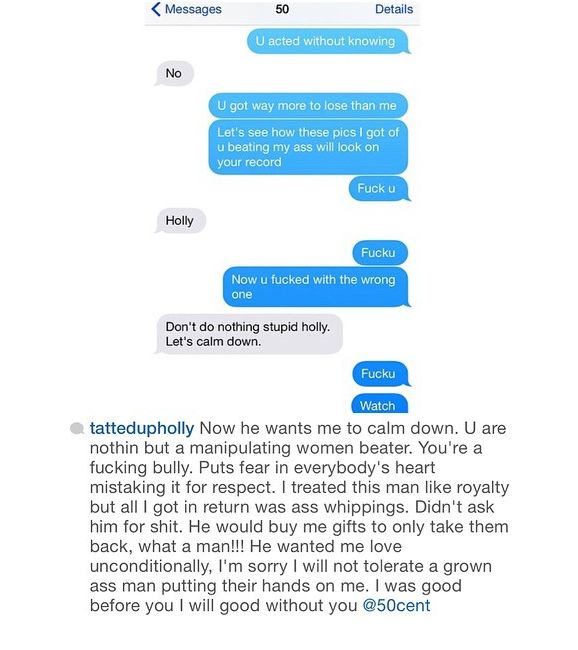 Discuss