50 Cent has drama with an always growing roster of other rappers.
But he may have even more drama with his family.
That all flared up again yesterday when his estranged son Marquis posted an IG video of his Marty McFlys.
50 Cent then posted what could be considered a passive aggressive comment suggesting Marquis should make his own money to buy his very expensive footwear.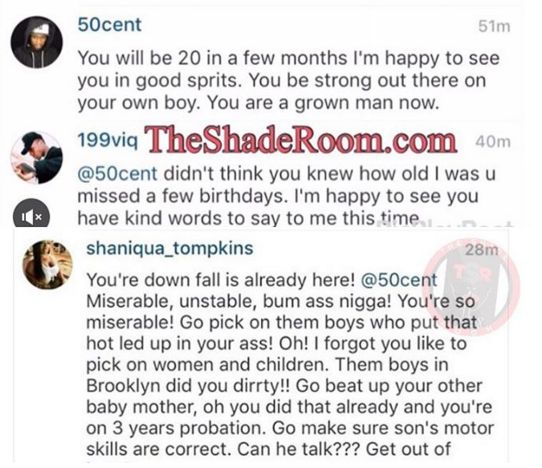 As you can see, Marquis's mother Shaniqua had something to say about all of that.
Then 50 Cent reminded everybody he has another son.
Discuss