50 Cent got petty this week on Instagram and disowned his 19-year-old son Marquise Jackson.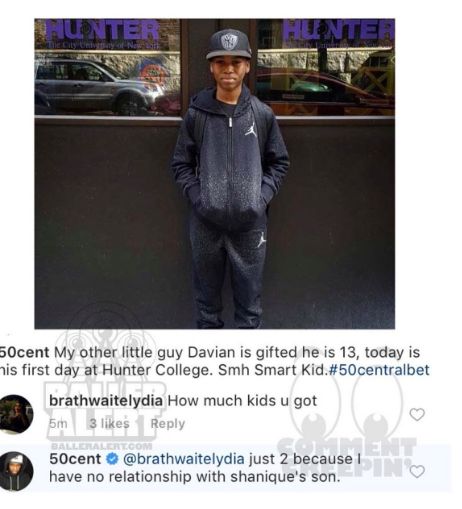 Fif's issues with Marquise have a lot to do with his issues with his ex and Marquise's mom Shaniqua Tompkins.
They've been fighting about Marquise's child support payment for years. (It was revealed during Fif's  bankruptcy proceedings that he was paying her $7,497 a month.)
In 2015, Tompkins really ramped things up by revealing embarrassing details about Fif's feud with Ja Rule and disputing how many times he was shot.
She responded to his latest attack on their son with a subliminal Instagram message.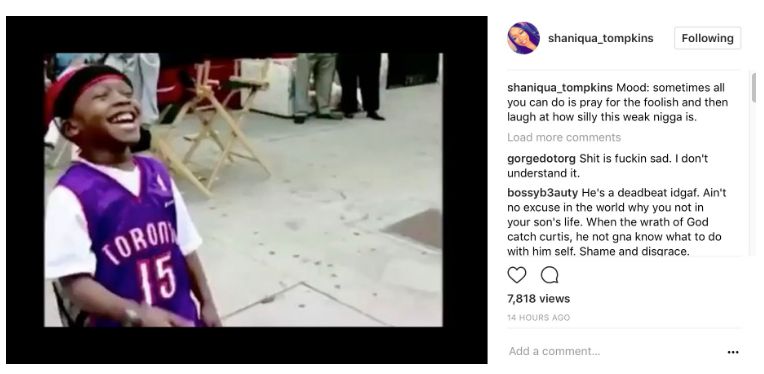 "Sometimes all you can do is pray for the foolish and then laugh at how silly this week nigga is," Shanique wrote.
Will Curtis, Shanique and Marquise ever bury all the bitterness?
Discuss