50 Cent's financial situation is looking $14.5 million better after settling a lawsuit against the lawyers who had repped him in a case against Sleek Audio in 2014.
50 lost that case when a judge ruled that 50 had stolen Sleek's headphone design. Even after his bankruptcy settlement, he still owes Sleek $17 million.
In his malpractice case against his attorneys, 50 argued that among their "numerous failures was its inexplicable decision not to call technical and damages experts to rebut expert testimony offered by Sleek — failures relied upon by the arbitrator in crediting Sleek's experts and entering an eight-figure award in Sleek's favor."
He was asking for $75 million for the malpractice, but $14.5 million is pretty good.
Fif celebrated the settlement on IG.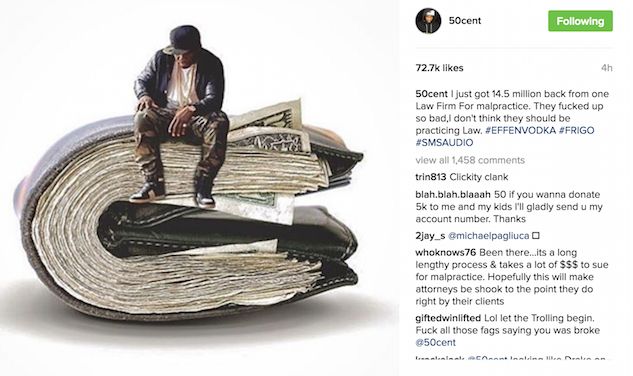 Since 50 still owes $23 million to his creditors -- including the $17 million to Sleek -- the settlement will go straight to other people's pockets.
Still, it will go a long way to getting him back on his financial feet.
Discuss