It was the slap heard around the world.
Well, at least around the BET Awards' parking lot and lots of Hip Hop blogs.
Another angle from the Victory Slap by Nipsey Hussle #BETAwards2018

pic.twitter.com/moEMiax19s

— Slang Lord (@la_plaga__) June 24, 2018
That's Nipsey Hussle introducing his five fingers to the face of the BET Awards official who wouldn't let Nipsey -- who was running late for rehearsal -- move cones to park his car.
50 Cent was among those entertained by Nipsey's technique.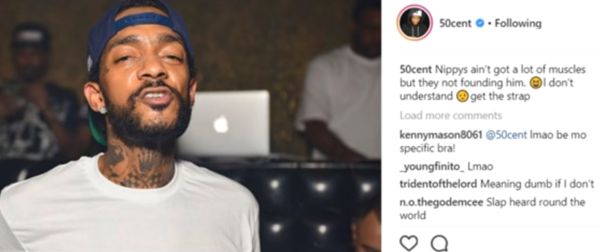 "Nipsey ain't got a lot of muscles but they not fondling him. 😆l don't understand 🤨get the strap," 50 wrote.
Or should that be "get the slap"?
Discuss