The latest move in the on-again beef between Ja Rule 50 Cent was Ja suggesting 50 Cent was joining his G-Unit boy Young Buck in having sex with transexuals.
It's been more than a day since Ja dropped that bomb, and 50 hasn't responded to the charge.
But don't chalk it up to maturity. Instead of engaging Ja, Fif rekindled his just-as-petty beef with another of his New York contemporaries, posting a notorious four-year-old video of Busta Rhymes falling off the stage after too much coco.
50 doesn't even include the worst part of the video, which was poor Busta's head busted bloody from his fall.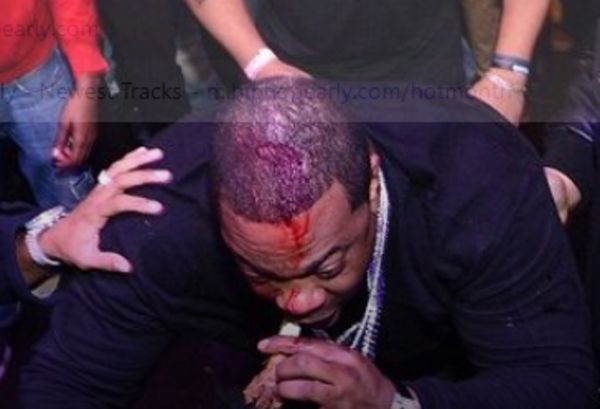 Discuss