Early this morning, Knicks reserve forward Cleanthony Early was brutally robbed of his cash, the gold caps on his teeth, two gold chains and his iPhone 6.
The 4-6 armed thugs got to him outside of a Queens, New York strip club, and added injury to insult by shooting the 24-year old Bronx native in the leg after they took his stuff.
Like the rest of us, 50 Cent read about the robbery when he woke up. He wants to do something about it.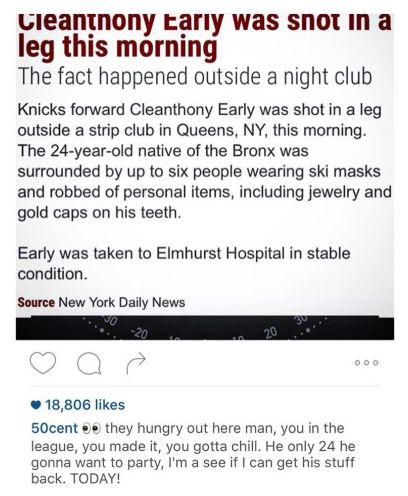 Do you think Fif has the NYC pull to get Early his stuff back?
Discuss