50 Cent and Fabulous have mostly gotten along over their overlapping NYC careers. In fact, Fab has said 50 asked him to join G-Unit back in the day, which he turned down.
Yeah, they got into it a bit over Fif's attempts to "unify" the city about nine years ago. But Fab chalked that up to a misunderstanding.
However, 50 is never one to let an opportunity to troll go wasted. So he took an Instagram shot at Fabolous, who's been accused by his girlfriend Emily B of punching her seven times and knocking loose her front teeth.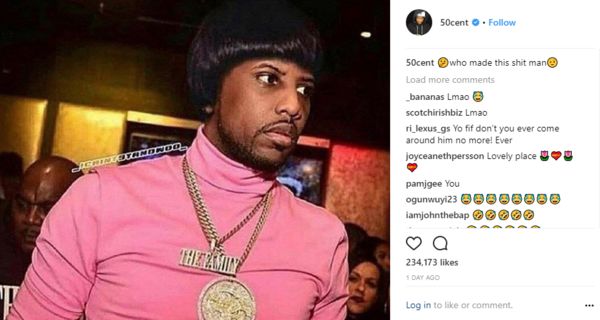 As you can see, Fif posted a meme of Loso done up like notorious domestic abuser Ike Turner.
Fab is facing charges of assault and making terroristic threats in the Emily B incident. In addition to allegedly punching Emily, he was caught on tape threatening to kill her dad.
Discuss