50 Cent's social media shots at Diddy are getting old.
But his latest trolling is pretty funny. This is how Fif reacted to the news that the home Puff co-owns with his Baby Mama was foreclosed.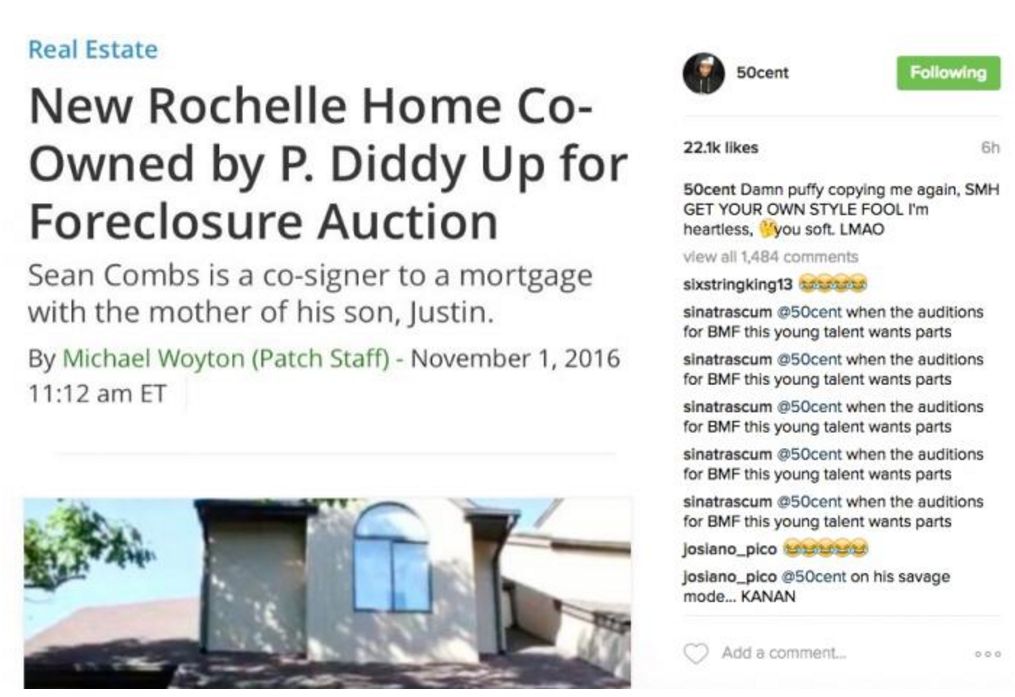 Here's the context:
Last week, Fif claimed his Baby Mama Shaniqua Tompkins had had her home foreclosed. She says she simply sold it:
50 wouldn't know chill if it slapped him in the face.
Discuss