The beef between 50 Cent and Rick Ross will seemingly never stop. Last week, Ross took a few shots on his Black Dollar mixtape. After that news got back to 50, he took to Instagram to blast Ross and show his support for the victim of his assault and kidnapping earlier this year.
"This is my FRIEND Jonathan," 50 types. "He was kidnapped and assaulted.he has chipped teeth from being pistol whipped. I can't imagine how bad that hurt. Wait I bet it hurts like being a CO/ Rapper in Jail."
View the photo and message below.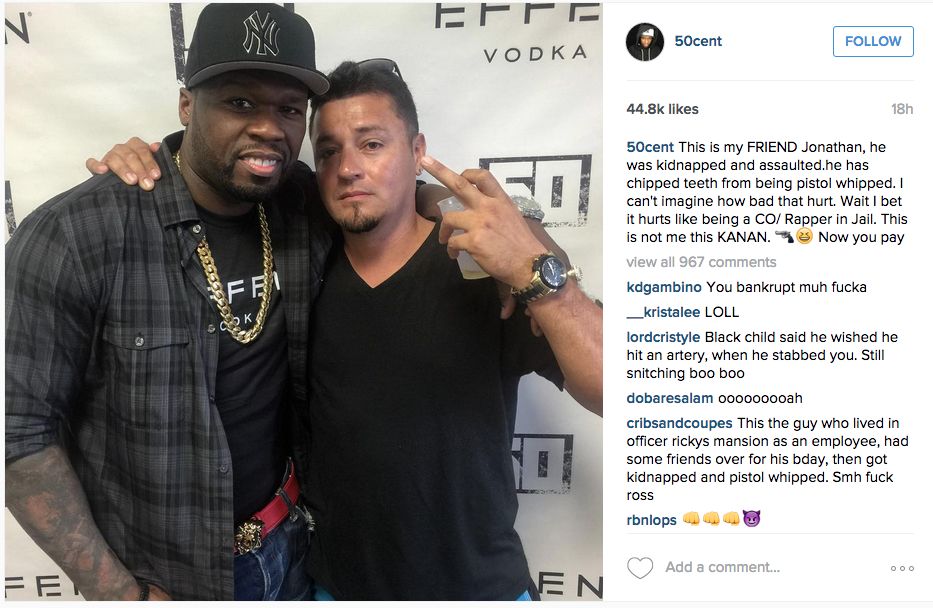 Discuss