It looks like 50 Cent has finally gone too far with his baby mama Shaniqua Tompkins.
Yesterday, the rapper turned social media figure Instagram mocked the mother of his estranged son Marquise's recent plastic surgery. So she clapped back by claiming 50 has herpes.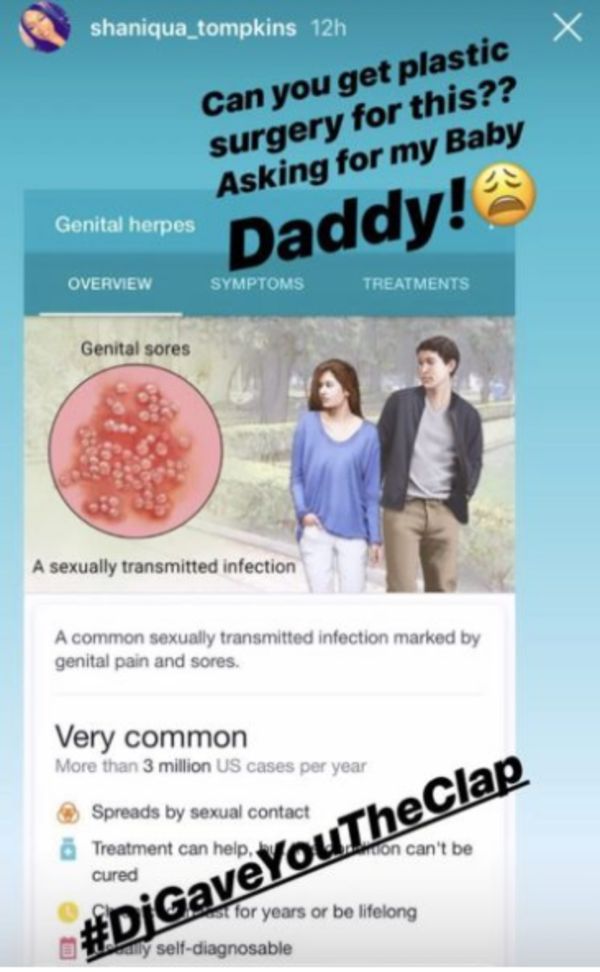 "Can you get plastic surgery for this?? Asking for my Baby Daddy! #DjGaveYouTheClap," Tompkins wrote on a web entry for herpes.
She also suggested 50 Cent is a stalker.
She isn't the first person to accuse Fif of having the herp. Floyd Mayweather also made that diagnosis when he and 50 were fighting this summer. But Tompkins should have more authority on what STDs 50 has. (At least we think she would.)


Discuss