50 Cent has a troubled relationship with his oldest son Marquise Jackson.
In fact, he's been publicly counting down the days to Marquise's 20th birthday(which is October 17th) because that means he will no longer have to pay Marquise's mother Shaniqua Tompkins child support.
[Related: 50 Cent's Baby Mama goes in after he takes jab at son Marquis.]
He just took another shot at Marquise in the comments of an IG post in which he was bragging on one of his younger boys, telling his followers that he only has two kids because he has "no relationship with Shaniqua's son."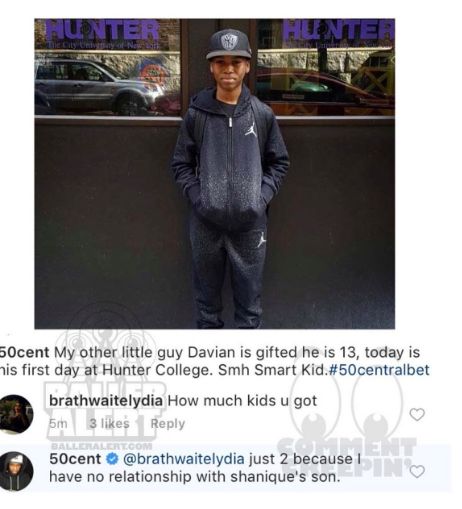 Last year, 50 threaten to kill Marquis during a nasty internet back-and-forth. Now he seems to be disowning him.
Do you think 50 needs to ease up on his flesh and blood?
Discuss