50 Cent's son Marquise Jackson dissed his father in the new song 'Different,' which follows years of a strained relationship between the two.
"Lost my pops, he's still alive," said Jackson in one of the lines but that's not the worst of it. He also shouted out The Game, who of course was one of 50's biggest enemies.
"Claim to be tough guys, seems to be all in they feelings / Why you so serious? Keep my name out your mouth, I do the same / Hey, you wanna cookie, man I feel like I'm Game," he rapped.
And to make it worse, the 19-year-old dropped the song on the 14th anniversary of 50's Get Rich or Die Tryin' album.
"Growing up, my dad was my superhero," Jackson said in an interview with Rap-Up. "It was like having a father who was Superman ... But then as I got older, you start realizing things."
You can read the rest of that interview here and listen to the new song below.

50 Cent hasn't responded, but history suggests that he will.

Although when we last heard about the blood feud, Fif had blocked his boy on IG.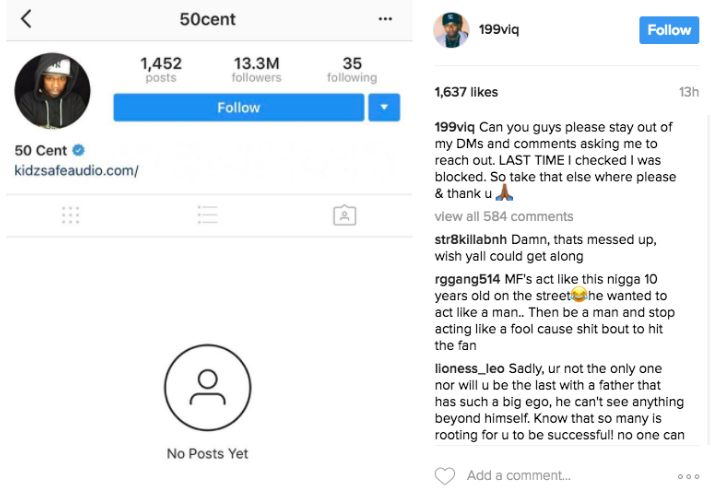 Discuss