Hip-hop's most comedic beef is a never-ending cycle of Instagram trade-offs. We've seen it all year, back and forth. Today, 50 Cent posted a photo of a Rick Ross body shirt that's available in the MMG store and said he's selling them for $2.95.
Rick Ross, who is in album promo mode, wasn't going to let that slide. So he fired back by mocking 50's bankruptcy and how he needs to sell his merch to make money now. Well, it's clear who won this exchange.
Take a look at both Instagram posts below.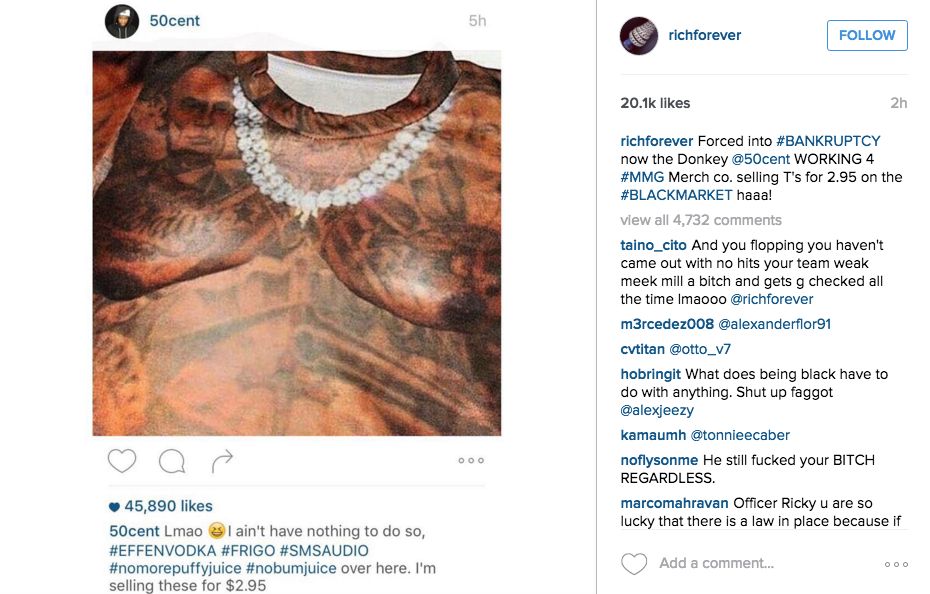 Discuss