When The Game and Lloyd Banks posed for a photo in Dubai, we all expected 50 Cent to go crazy. Fif has his share of fun through Instagram when it comes to Meek Mill and Jay Electronica and this situation is far more personal.
But so far 50's social media response has been surprisingly mature. Posting on IG, Fif says he feels confused why Banks would reconcile with The Game knowing that the two sides were involved in a feud that claimed the life of G-Unit affiliate Lodi Mac, who was killed by Jimmy Henchmen in 2009.
"The question isn't how I feel about it, but how dose ( Lodi Mac ) feel about it?" he writes. "Some shit is just better off left alone."
Read his response below.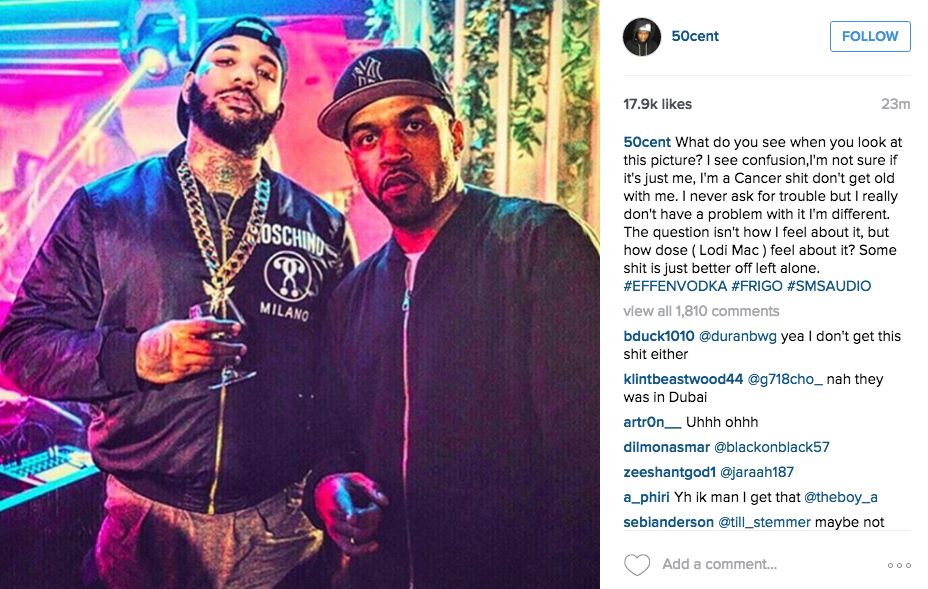 Update: Game responds:
Discuss