50 Cent and Papoose are going at it.
The back-and-forth started after Fif commented on a photo of Remy Ma, Pap's wife.
"Damn Remy you lost mad weight. Hey slim," wrote 50.
That's when Papoose brought up Daphne Joy, 50's latest baby mama.
"Damn, @daphnejoy, no wedding yet? If @50cent doesn't marry you, I'll introduce you to my homeboy. He's more mature."
Pap also posted a photo of 50 holding a sex toy and captioned it #getthestrapon.
The G-Unit rapper had already said that because of Papoose, he's now cutting Remy off. At least on social media.
"Remy blocked 'till she can get control of her husband and shit," he wrote. "All I said was she lost weight and Pap start tripping. I'm not fighting nobody over their wife now. Get the strap."
Later, 50 posted a couple of more messages about Papoose and blocking Remy from social media.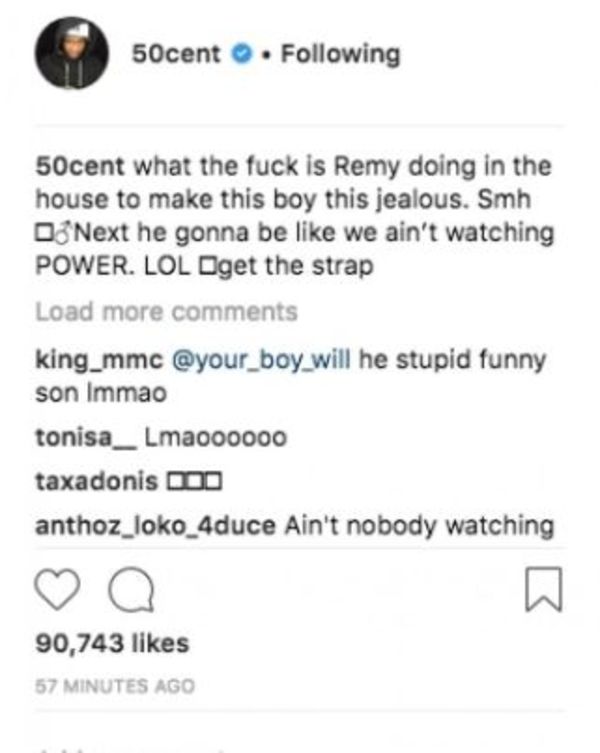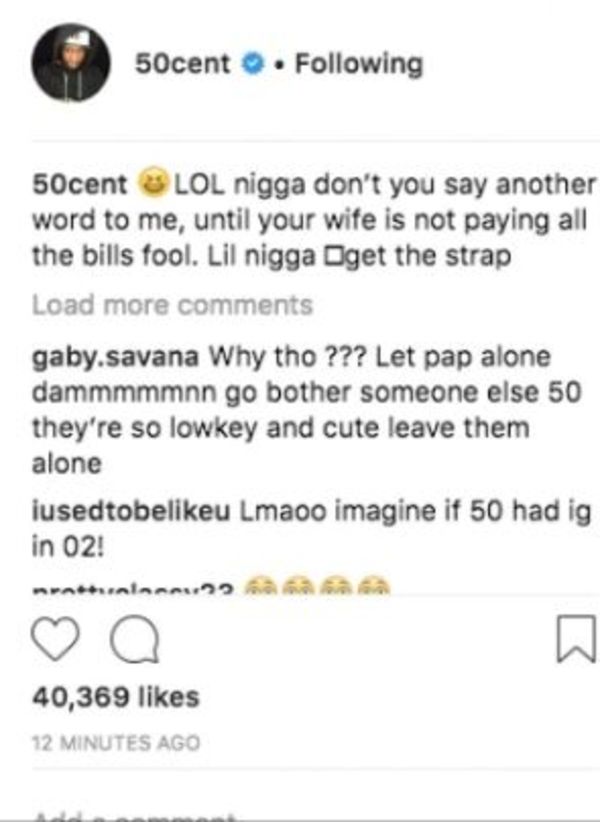 Do you think 50 was being disrespectful by saying Remy lost weight, or is Pap overreacting?
Discuss