50 Cent says Atlanta's been feminized.
But he's not worried about it. In fact, he thinks it's going to work to his advantage.
In one of his latest [now deleted] Instagram posts, Fif says he's going to rescue the ladies of Atlanta from men who would rather be with men.
"LOL Atlanta is outta control, it's 7 women to 1 man down there because the boys want the boys. Don't worry ladies 🏃🏽‍♂️💨I'm on the way. LMAO," 50 jokes under a photo of a fellow looking suspect.
Atlanta rappers like Young Thug have embraced their ambiguity, and might not be too upset with 50's words. Others, like 21 Savage, may have an issue. (Although 21 may just agree with what Fif said about his city.)
Update: 50 has taken the post down. He did so after a nudge from Atlanta OG 2 Chainz.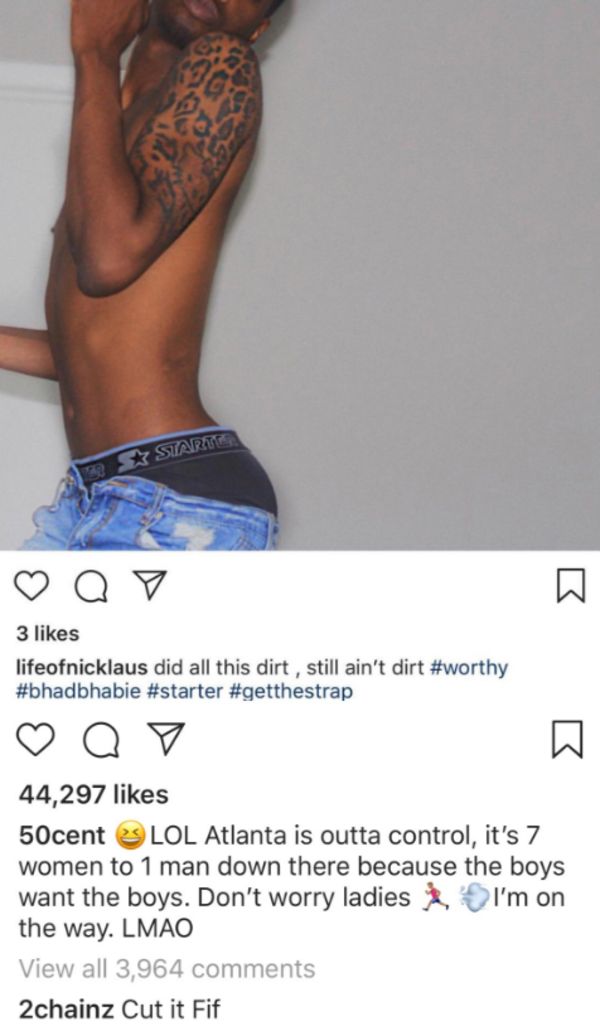 Discuss