During a chat with Shaq, former NBA star Jamal Crawford argued that just because Eminem has sold more than JAY-Z it doesn't mean Shady is more influential than Hov.
Jamal Crawford says Jay-Z's effect on Hip-Hop means more than any album sales Eminem has had pic.twitter.com/XNREy3pVi0

— Daily Loud (@DailyLoud) January 23, 2023
"Like Jay-Z's effect on Hip Hop is bigger than any album sales that Eminem will have," Crawford said while arguing that numbers aren't always the final arbitrator of greatness in basketball either.
It's certainly a reasonable argument. Especially since Hov has sold quite a few albums himself, even if not as many as Shady.
But 50 Cent wasn't having it.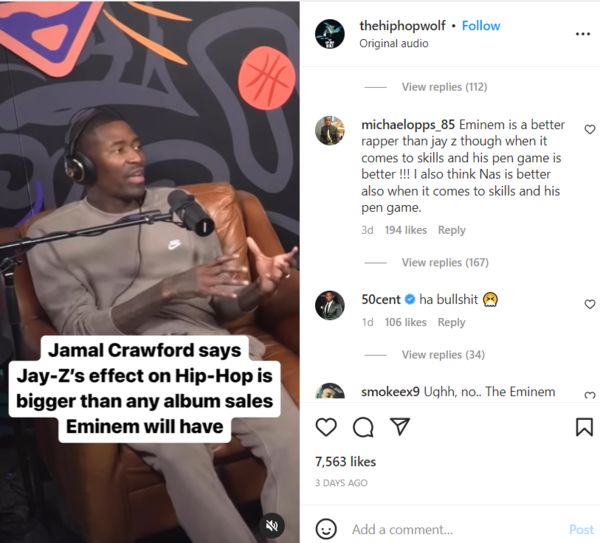 "ha bullsh*t," Fif typed in response to the clip.
Is 50 just sticking up for his guy or do sales matter most when discussing influence?
Discuss