Last night, Juelz Santana got caught trying to take a gun on the plane at Newark airport. Instead of accepting his fate, Juelz ran.
Witnesses say he jumped in a taxi and he hasn't been heard from since.
Needless to say, the authorities are on the lookout.
Social media has plenty of jokes about Juelz being on the loose. We'll start with 50 Cent, who's as baffled by Santana's behavior as the rest of us.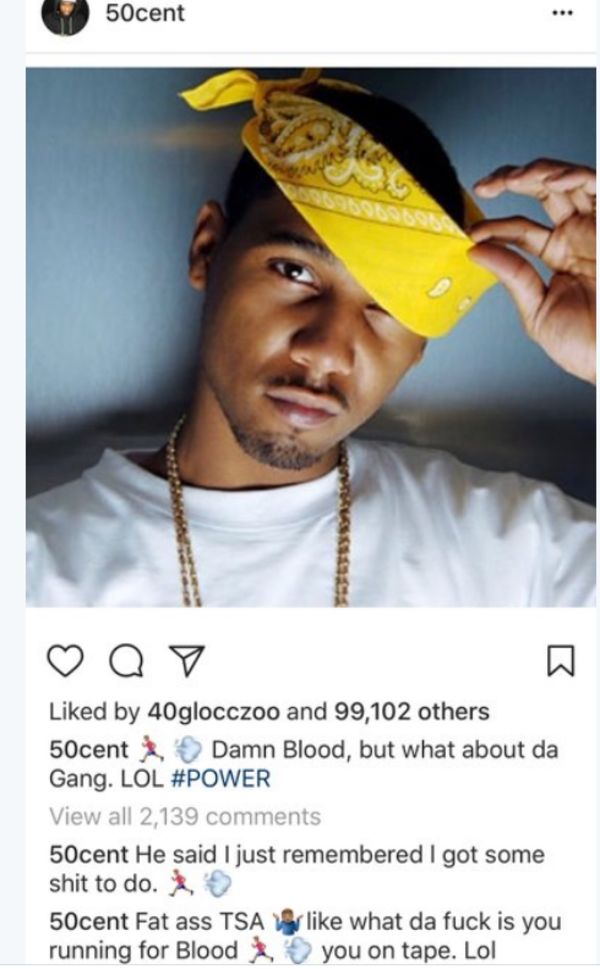 Here's some more amused and bemused reaction from Twitter.
TSA: "Sir, we're going to need you to come with us."

Juelz Santana: pic.twitter.com/piDGZCnDcP

— Philip Lewis (@Phil_Lewis_) March 10, 2018
It's a Chris Brown featuring Juelz Santana "Run It" joke in here somewhere. Maybe even a witty he ran "Back To The Crib" quip. https://t.co/NMHR80KcSn

— Charlamagne Tha God (@cthagod) March 10, 2018
Juelz Santana is currently regretting every "Dipset Taliban" bar he ever spit.

— Herb "Metroplexual" Mitchell (@Pelicaine) March 10, 2018
TSA: Sir we umm found a gun in your bag.

Juelz: pic.twitter.com/pNUQy2BaUS

— appropriateculture.tv (@JulianStephen) March 10, 2018
Juelz Santana is apparently on the run after TSA agents found a gun in his bag.

I just wanna understand what was going through his head

— Philip Lewis (@Phil_Lewis_) March 10, 2018
Juelz Santana did the race 🏃🏽‍♂️💨😂

— Marley Mar 🕊 (@MPinkney10) March 10, 2018
Juelz Santana packing his bag for the airport. pic.twitter.com/rbsb7ekmCT

— Q'Challa (@Dqmoore) March 10, 2018
Tsa: sir did you pack this bag yourself?
Juelz Santana: pic.twitter.com/EYh2GGbfBa

— Speak Pro Aura (@ProAuraT) March 10, 2018
imagine being in line at the airport waiting to be harassed by TSA and seeing Juelz Santana sprint past you in the opposite direction

— jose🇭🇹 (@MounBlanDreads) March 10, 2018
good morning to everyone but especially the cab driver that picked up Juelz Santana

— Desus Nice (@desusnice) March 10, 2018
Discuss