Yesterday, Jimmy Henchman got a new trial for arranging a hit on G-Unit affiliate Lowell Fletcher.  He had been sentenced to life plus 20 years for the murder for hire.
The hit was allegedly pay back for an attack on Henchman's 14-year old son by G-Unit member Tony Yayo.
50 Cent has been a longtime critic of the former music mogul, and he had something to say about Henchman's good fortune.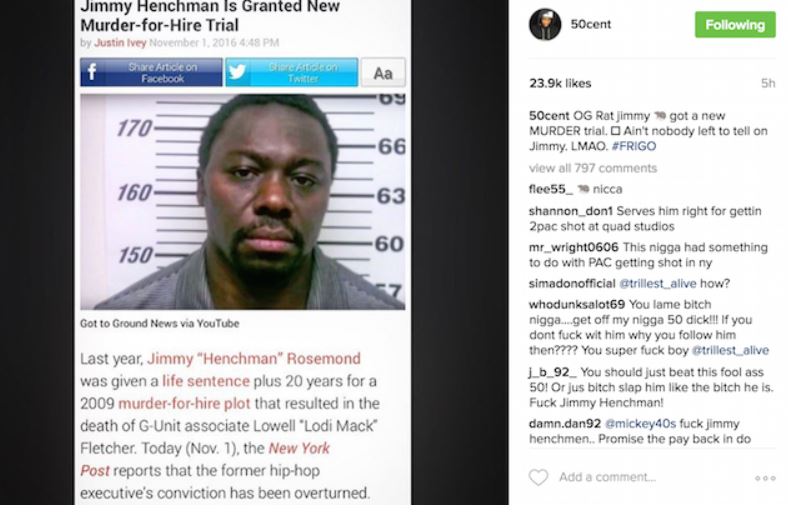 50 doesn't have to worry too much about poking at Henchman, who has quite a long history of violence. The 51-year old is still serving another life sentence for running a large scale cocaine ring.
Discuss