Joyner Lucas fired former G-Unit President and object-of-50-Cent's scorn Sha Money XL as his manager earlier this year.
He revisited the decision last night on Twitter and mentioned 50's name while doing so.
When @50cent started publicly airing out ShaMoneyXL and assassinating his character, I never understood it.. I get it now. 🤦🏽‍♂️ i let him go 6 months ago because he doesn't work but wants to collect a check. I got a lot of questions I believe only 50 can answer. Tell 50 hit me.

— Joyner Lucas (@JoynerLucas) August 29, 2019
50 Cent is definitely always on social media, and he was more than happy to chime in.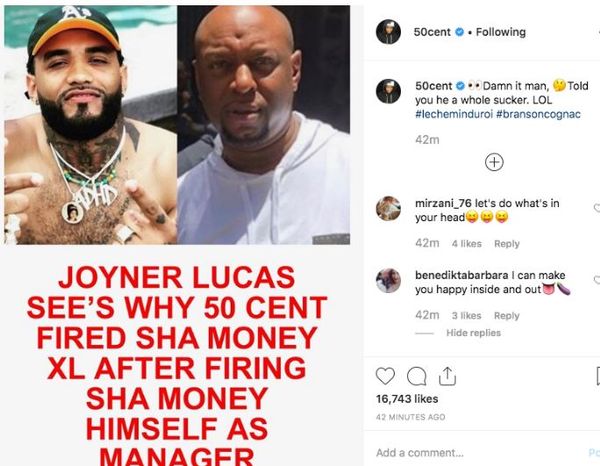 . "Damn it man, 🤔Told you he a whole sucker," 50 typed.
Sha Money's response to Lucas also works for his response to Fif.
These rap niggas tell lies and always wanna act like victims.

— Sha Money XL (@SHAMONEYXL) August 29, 2019
Discuss