The already entertaining saga of Tekashi 6ix9ine got even more entertaining last week when 6ix9ine took the stand against his former Tr3way Blood brothers and snitched as few have ever ratted before.
The tale of the tattoed clown and the gang that couldn't shoot straight (or avoid wiretaps) will surely end up as a movie or a TV show.
In fact, there are rumors that 6ix9ine's former fake father 50 Cent is trying to buy the rights to the ridiculousness.
50 confirmed he was doing that in an Instagram conversation.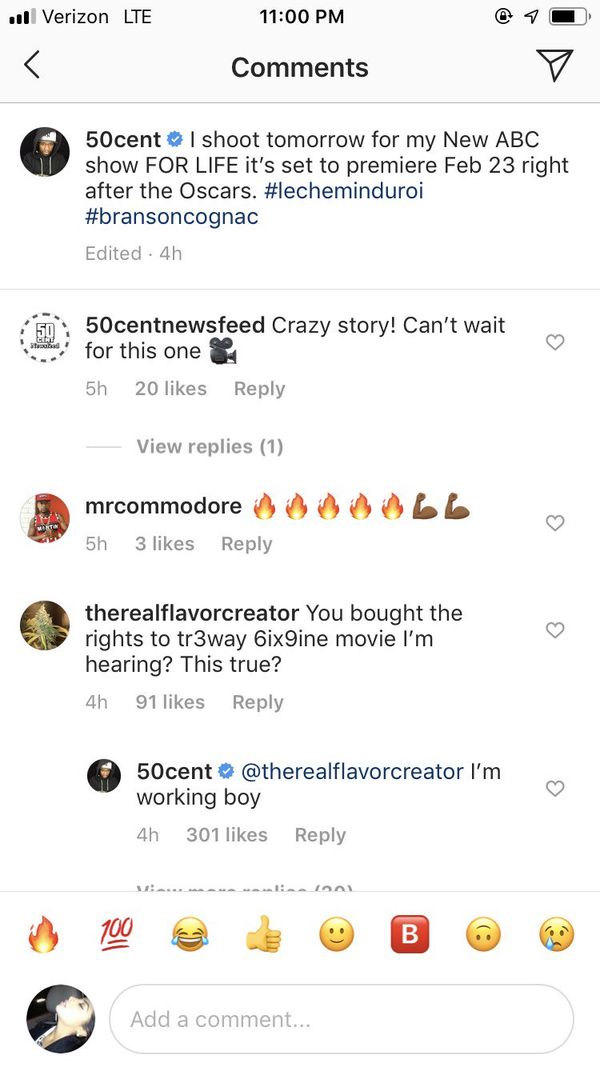 Should 50 make the Tekashi 6ix9ine story a drama or a comedy?
Discuss