50 Cent has been at odds with Starz for a minute.
His biggest gripe is that there won't be any shows from his Power universe on the cable premium network for six months.
To fix the situation, Fif is trying to buy his whole universe of shows back from Starz.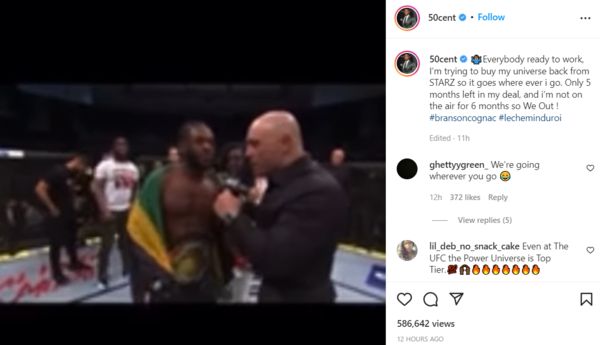 "Everybody ready to work, I'm trying to buy my universe back from STARZ so it goes where ever i go. Only 5 months left in my deal, and i'm not on the air for 6 months so We Out," 50 captioned a video of MMA fighter asking to be in Fif's Power universe.
Do you think 50 can pull that off?
According to Rick Ross, Starz only paid 50 Cent 250K for his BMF show. If that's true, Fif could make a lot more money independent.
Discuss