This isn't the first time we've heard that Puff Daddy and Yung Miami have broken up.
But it could be for real this time, as Diddy has deleted the City Girl from his social media.
That was good enough for The Diddler's old pal 50 Cent who went right into troll mode when he heard the news.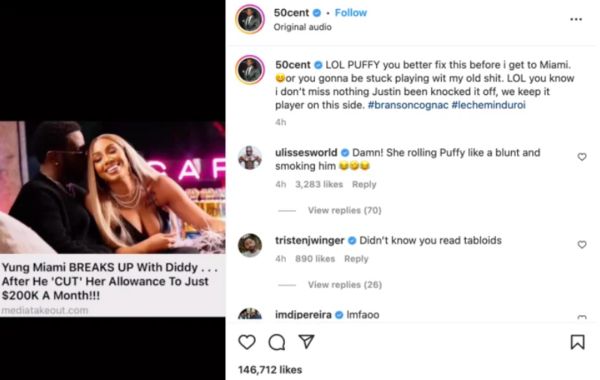 "LOL PUFFY," Fif captioned an article about the breakup "You better fix this before i get to Miami or you gonna be stuck playing wit my old sh*t. LOL you know i don't miss nothing Justin been knocked it off, we keep it player on this side."
"Old sh*t" would be Fif's baby mama Daphane Joy, who Puff was spotted with last time they were all saying he and Miami were through.
Will 50 still be doing this when he's in his 50s?
Discuss