It looks like 50 Cent just took a bad meeting.
The 42-year old jumped on Instagram last night and had a message for unnamed business people who he believes are playing with him and his money
He expanded on those feelings in a comment on his own post.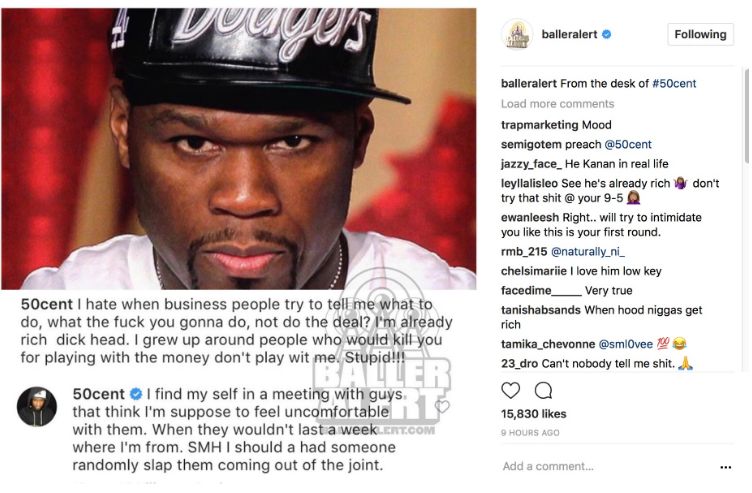 The business people 50 are talking about could be from STARZ. 50's show Power continues to score big ratings for the cable network. But lately, 50 has been at odds with STARZ over the show and even suggested that he was the one who leaked some of its episodes.
[Related: 50 Cent says he leaked Power episodes.]
What do you think is eating Fif?
Discuss