50 Cent and Meek Mill have had a contentious relationship in the past. But they made up earlier this year. Like most in the Hip Hop world, Fif had some sympathy for Meek after he got hit with two to four years for violating probation yesterday.
But since he's 50, he had to stick it to someone when addressing the shock sentence.
In an Instagram post, he called out Brian McMonagle, who is one of Meek's defense attorneys, perhaps most famous for also defending Bill Cosby.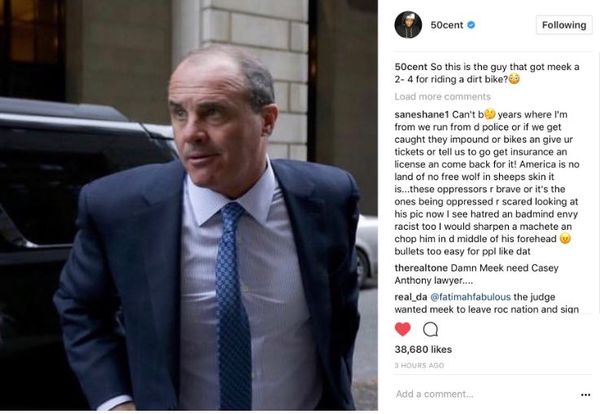 Meek's other attorney Joe Tacopina has been telling anyone who will listen that the judge in Meek's case has a personal vendetta against Meek.
That may well be true. But the fact that Meek -- who was never charged in the NYC dirt bike incident or the St. Louis airport scuffle which presumably swayed the judge -- ended up getting the sentence he did is a black mark against his entire defense team.
Maybe they can make it up on appeal.
Discuss