On his new EP 4/4 Meek Mill continued his war with Drake.
And he escalated  his beef with 50 Cent, mocking Fif's financial problems and accusing him of hanging with snitches in the track 'Gave Em Hope'.
Of course, it didn't take long for the 40-year old to strike back using IG.
Does Meek has what it takes to fight Drake and 50 at once?
Update: Meek fires back at Fif. (And also at Drake's political buddy Norm Kelly.)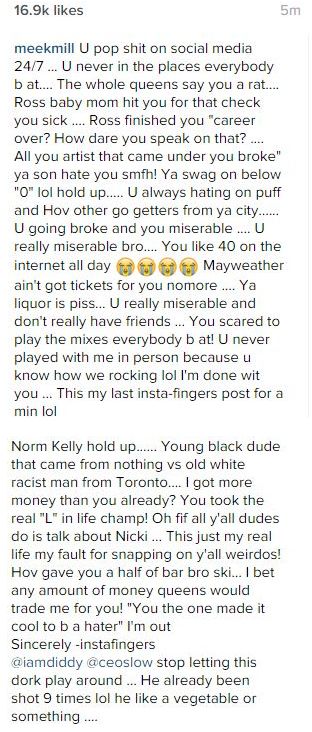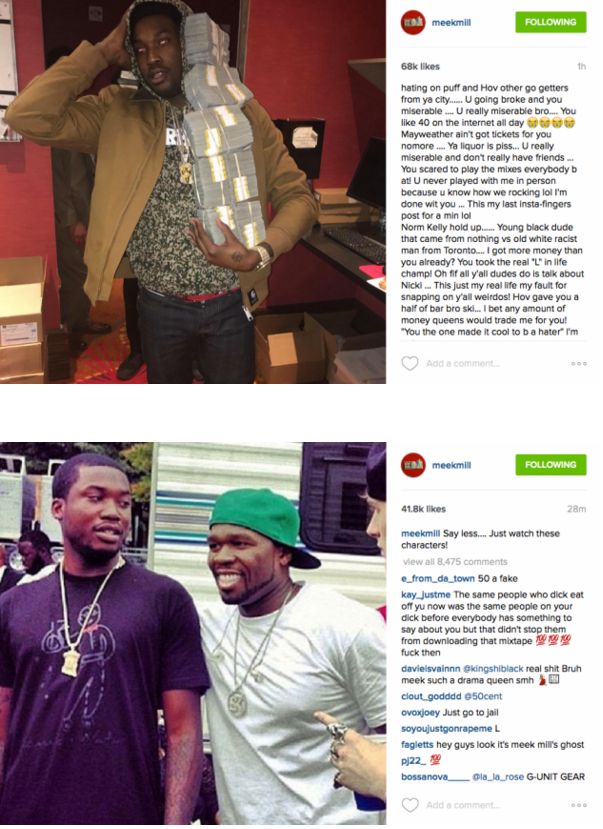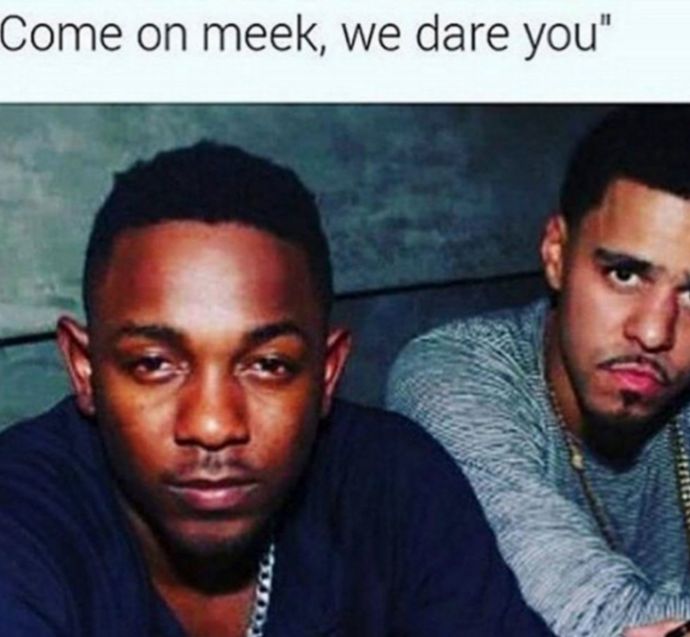 Discuss