50 Cent has a history of trolling Wendy Williams.
Yet he's been conspicuously quiet during the tough run the talk show host has gone through, which included having to move into a sober home to treat her addictions and having to deal with her husband's mistress having his baby.
He's quiet no more. 50 finally flamed Wendy this morning with this IG post.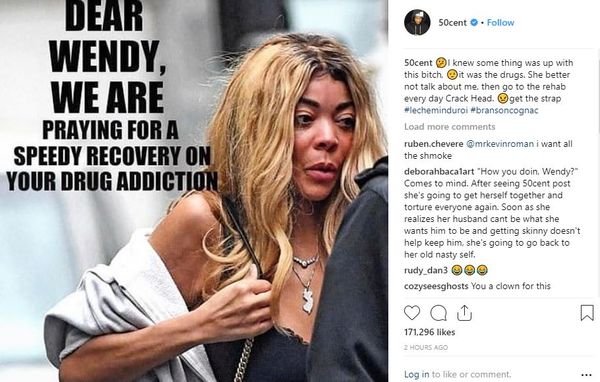 50's problems with Williams began last year when she said that Fif "needs to get his life together" when commenting on his ongoing feud with his son Marquise.
Discuss