Jeweler Robert Marin went to Las Vegas over the Mayweather fight weekend to meet with 50 Cent and try to sell him a watch and chain valued at $250,000.
Marin, who owns LAX Jewelry Co., met with Fif at a club and hung out with him and his crew all night. Then Marin claims some of 50's security invited him to see Mayweather's gym. But instead two of them pistol whipped Marin and fled with the jewelry.
50 has dismissed the story through his lawyer. "On behalf of 50, I can adamantly deny that he or his security had anything to do with these baseless and false allegations," said attorney Scott Leemon.
Vegas police are investigating, and we'll keep you updated.
Here are the pieces in question, courtesy of TMZ.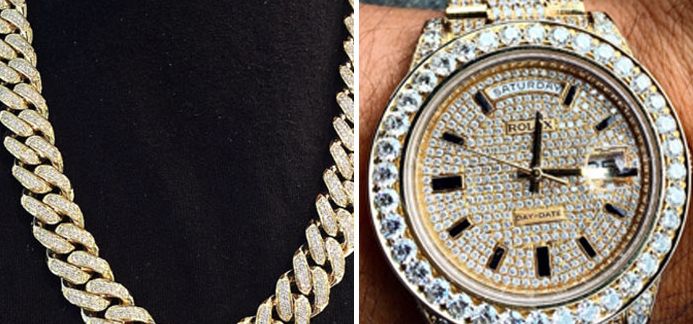 Discuss