Twitter was aghast when Juelz Santana showed up to Dipset's new video "Sauce Boyz" without his front teeth.
However, it wasn't until 50 Cent, our nation's troll of record, showed up and mocked Juelz's missing chompers that youngest and most troubled Diplomat defended his mouth.
50 Cent saw how that went down and used the opportunity to brag about his trollish powers and shade poor Juelz some more.
Positive vibes!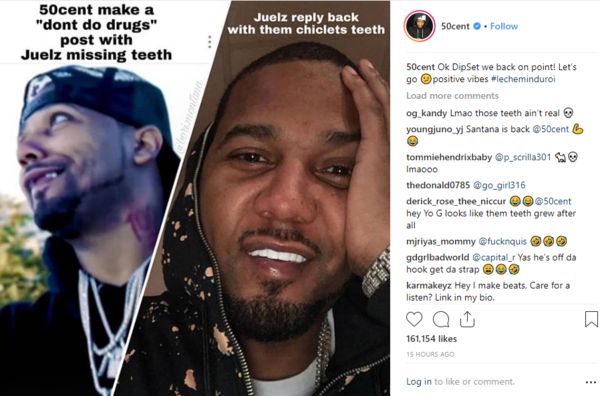 Discuss