When The Wire star Michael K. Williams died of a suspected drug overdose, 50 Cent was quick to both make light of it and to promote his show, Raising Kanan.
When he got called out for being tasteless, 50 reminded everyone he's been sore at Williams ever since the actor defended Fif's old rival Jimmy Henchman.
Today an autopsy confirmed that Fentanyl and heroin did the 54-year-old in.
So 50 was back at it.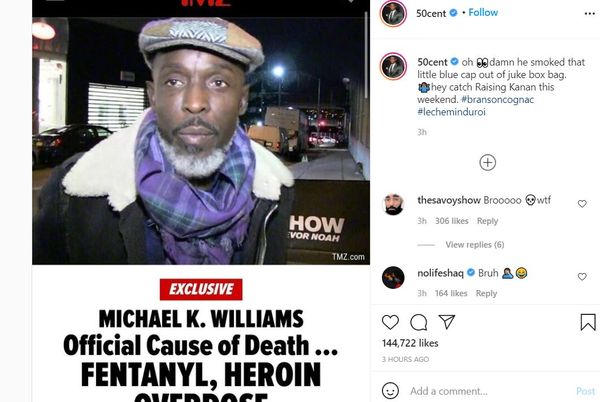 "oh 👀damn he smoked that little blue cap out of juke box bag. 🤷🏽‍♂️hey catch Raising Kanan this weekend. #bransoncognac #lecheminduroi," 50 captioned the TMZ article about the official cause of death.
Discuss