The feud between 50 Cent and Jimmy Henchman is long and deep and now includes a murder conviction.
In December, Henchman (James Rosemond) was convicted in the 2009 murder-for-hire of G-Unit associate Lowell "Lodi Mack" Fletcher, adding even more time to the life sentence he had received in 2013 for drug trafficking, money laundering and witness tampering.
During the murder trail, Henchman and Fif continued to do what they've been doing for years: accuse each other of being rats and snitches.
Henchman -- who also ran a prominent Hip Hop management company -- may now be locked away forever, but that hasn't stopped 50 Cent from continuing to fire away on social media at the 49-year old. In Fif's latest strike he posted an Instagram photo of court documents involving Henchman from  2000 with the caption "Old gangsta jimmy, smh, LMAO, washed up, #Jimmy Snitchmen."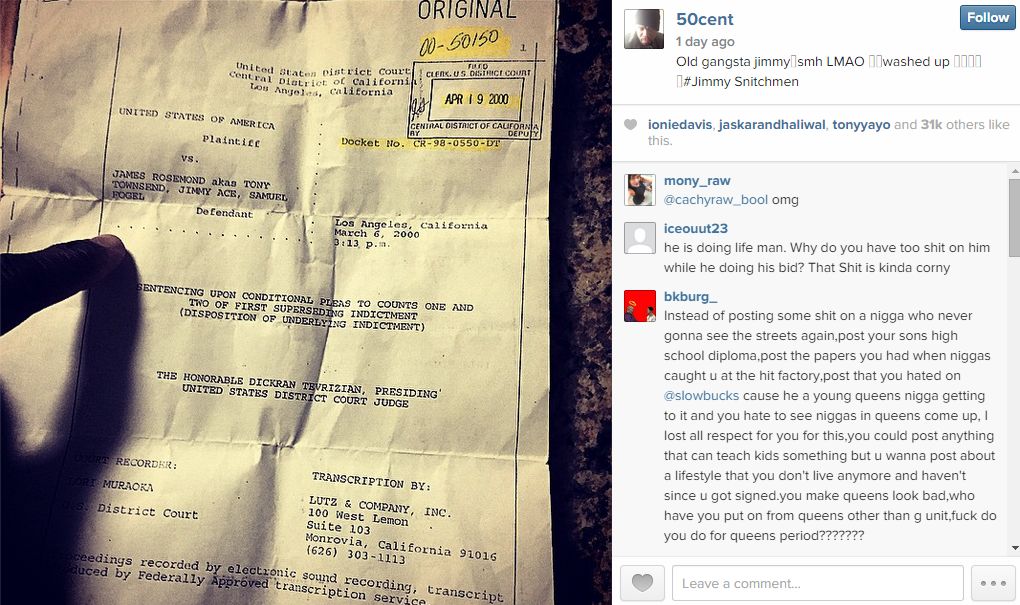 50 in known to be tenacious with his feuds. But since Henchman is unlikely to ever see the streets again should Fif let this one go?
Discuss