Fetty Wap was on top of the world in 2015, with his smash hit "Trap Queen" dominating all radio and playlists.
"679" and "My Way" were also solid hits, and his debut (and only) album Fetty Wap opened at number 1.
Since then, most of the news about the 28-year-old father of seven has had nothing to do with music.
But Fetty Wap is still out there trying to do his thing. In fact, he recently donned the stage with 50 Cent for the Power world premiere. 50 celebrated the occasion on Instagram, and then when someone asked him whatever happened to Fetty, he had a good answer.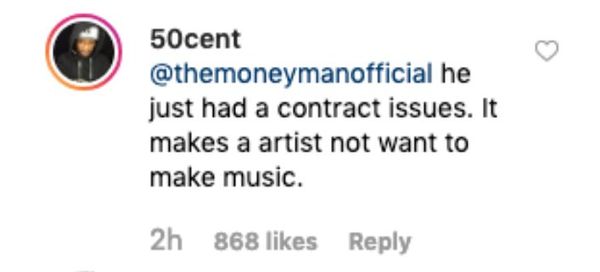 "he just had a contract issues. It makes a artist not want to make music," Fif typed.
Fetty's first major record contract was with 300 Records, who are notorious for their 360 deals. Last year, he linked up with Tr3yway Entertainment in some never-quite-defined capacity, and we all know what happened to Shotti and the gang shortly after that.
Would you like to see Fetty solve his label issues and get back on track?
Discuss