50 Cent has been tied up in court lately.
So maybe that's why he took so long to respond to the D'Angelo Russell-Nick Young-Iggy Azalea debacle that unfolded last week.
But respond he did, earlier this afternoon.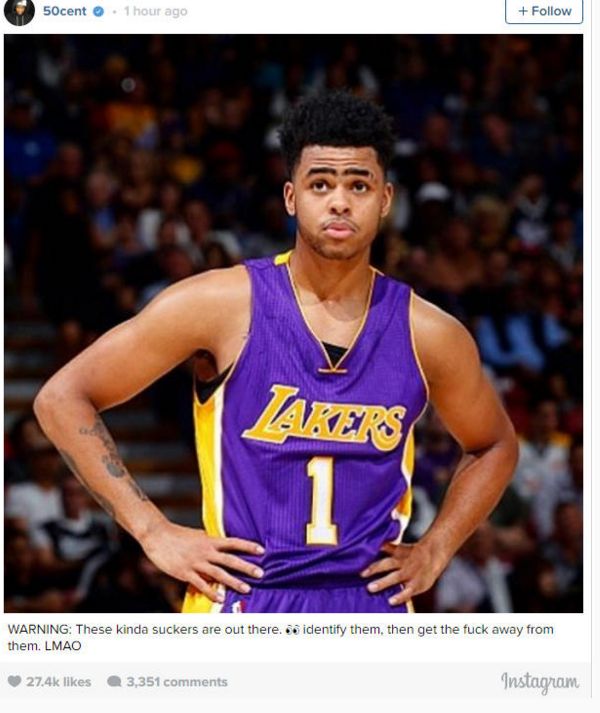 50 Cent deleted his attack on the Lakers rookie about an hour after he put it up.
Perhaps he did so because he had just promised his bankruptcy judge that he was going to take it easy on social media for a while.
Discuss