50 Cent is known for his fierce defense of his crime drama Power.
The show is in the midst of its sixth season on Starz. However, Power fans who get their TV from Comcast might miss the end of the season as the cable behemoth plans to drop Starz by December 10.
50 Cent went right to the top when calling out Comcast, posting a photo of its CEO Brian Roberts on his IG page.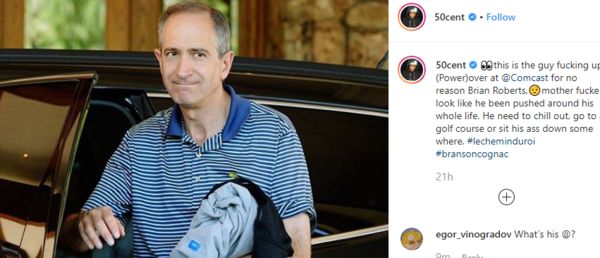 "This is the guy f*cking up (Power)over at @Comcast for no reason Brian Roberts,🤨mother fucker look like he been pushed around his whole life. He need to chill out, go to a golf course or sit his ass down some where," Fif typed.
Earlier this year, 50 backed off on plans to end Power after six seasons. Now the question is whether Comcast subscribers will get to see that seventh season.
Discuss