A$AP Rocky thinks of himself as quite the fashion plate.
50 Cent doesn't agree.
So Fif did his 50-thing and made fun of A$AP on Instagram.
As you can see, 50 mocks Rocky for his giant Gucci bag, which could hold all kinds of makeup and other accessories.
Rocky fired back, and 50's favorite white boy Eminem got caught in the crossfire.
50 Cent and Rocky starting up a bbq? 🔥 pic.twitter.com/k8yiI8aIdv

— Brandon (@Brandon_TuF) May 7, 2018
Would you rather your rappers dress like 50 and Shady or like Rocky and his fashion-forward, purse-carrying crew?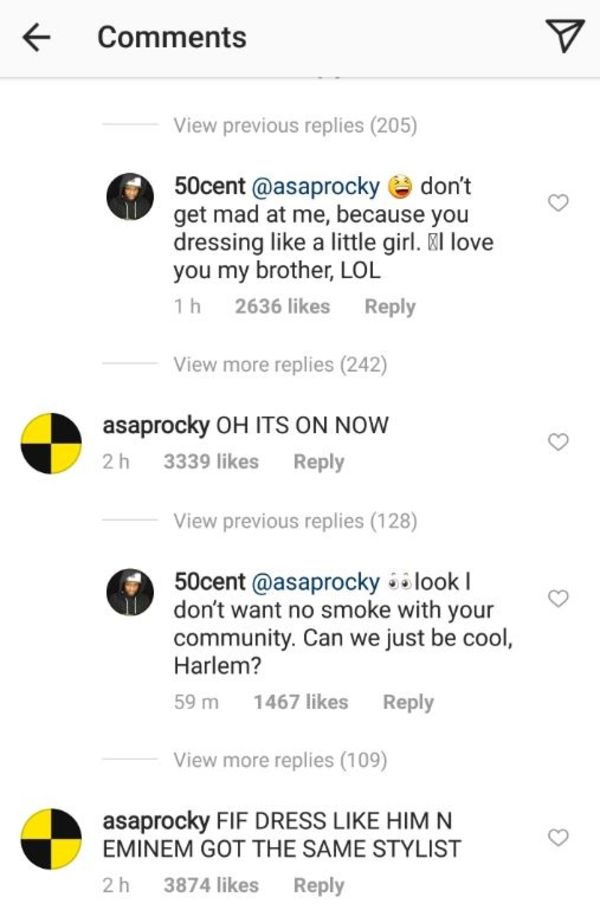 Discuss