21 Savage wants Kylie Jenner all for himself.
Yesterday, the rapper uploaded a photo of the Lil Kardashian wearing nothing but a short black t-shirt. He added some smiling face and heart emojis, even though she's in a serious relationship with Tyga.
https://twitter.com/21savage/status/800927918725664769
Soon after, Savage's fans told him to try and snatch Kylie from the G.O.O.D. Music artist's grasp. "Steal her from Tyga," one fan wrote. "Take his bitch," another tweeted.
@21savage @KylieJenner take his bitch

— KATANA! (@813KATANA) November 22, 2016
Savage's followers also teased the 'Rack City' rhymer by flooding his Instagram page with all kinds of emojis.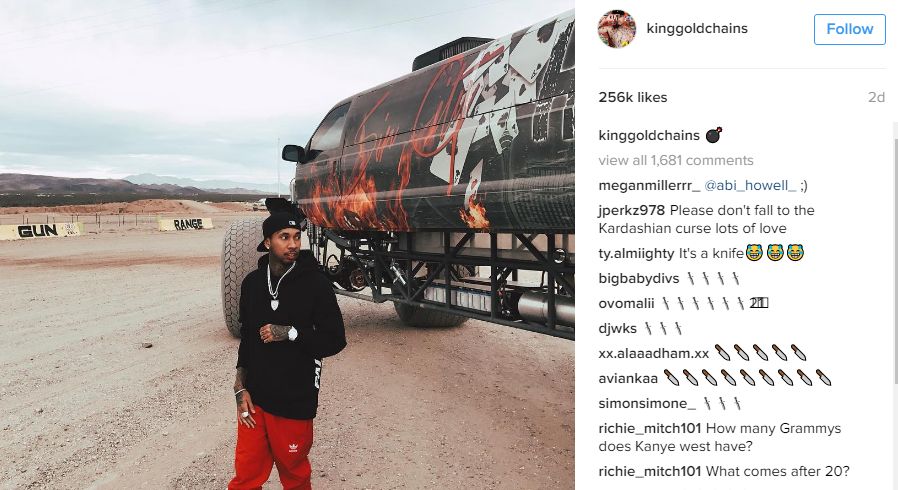 This isn't the first time that 21 let his feelings for Kylie be known. In July of 2015 he sent a tweet that implied Tyga isn't man enough for her. He also predicted that he'd eventually take Ms. Jenner.
Kylie Jenner Gone Be Mine She Need A Real Savage

— La'Savage (@21savage) July 31, 2015
At this time, neither Kylie or Tyga have responded to 21's recent IG post, and we'll have to see if this starts some sort of beef.
Discuss