Right now, there is rap beef oozing out of all corners of the game.
Drake vs. Pusha T. Teka$hi 69 vs. Chief Keef. Lil Uzi Vert vs. Rich The Kid. DJ Paul vs. Juicy J.
While this is great for the blogs, for the Instagram pages and for the sizable number of Hip Hop fans who enjoy such antics, 21 Savage sees sinister intentions from those who promote rap beef.
I wish everybody come together and kill all this beef They want us to kill each other especially now since we young and rich

— Saint Laurent Don (@21savage) June 4, 2018
Savage, who's usually much more savage, isn't the only one worried about where all of this animosity might go.
Rich The Kid, who was last seen getting chased through the streets of Philadelphia by Lil Uzi Vert and his pink sneakers, had this to say.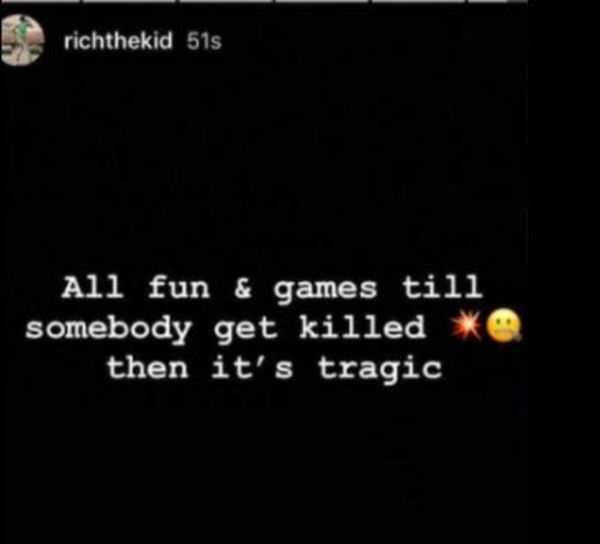 "All fun & games till somebody get killed then it's tragic," Rich writes.
What do you think? Is rap beef good or bad?
Discuss